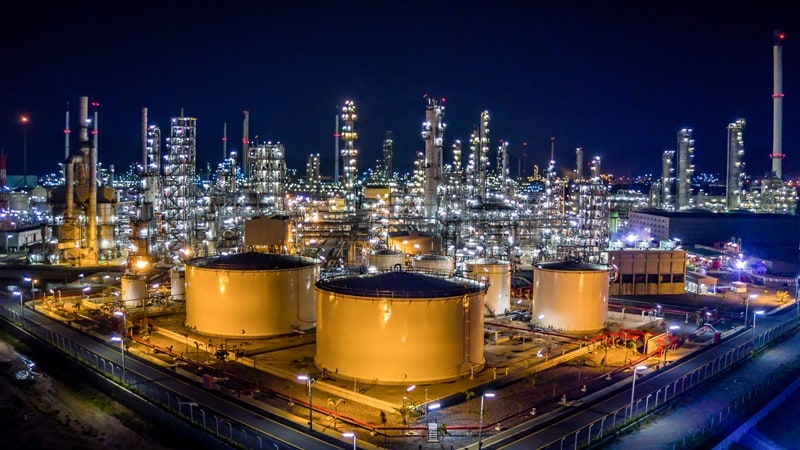 Build It With Confidence. Build It With Swagelok.
Managing any large-scale facility construction project can be a challenge, and when owners, EPCs, and contractor are located across multiple continents and timezones, the situation becomes even more complex. You need suppliers with the global reach, breadth of capabilities, and application expertise to keep up with your project needs.
Only Swagelok offers a comprehensive package of premium fluid system products and services, project management support, and global resources to holistically support international construction projects involving industrial fluid systems. No matter how complex your project may be, Swagelok can help.
Swagelok Global Construction Services
As a leading global provider of fluid system components, assemblies, and related services with a dedicated team of global construction project management specialists, Swagelok is well positioned to provide the support EPCs and package vendors need to keep global facility construction projects on time and on budget. We help you overcome challenges related to:
Delivering your project on time
Regulation and conformance
Global complexity
Managing costs
Lack of resources
Operational efficiency
Engineering the future
Technical knowledge is a key element of the multi-discipline team servicing a new construction project. Our team of design engineers, field engineers, metallurgists and compliance experts will be with you the whole way, helping to ensure that your installation will:
• Consist of the most efficient configurations
• Conform to all regulations and standards
• Produce reliable readings
• Be comprised of appropriate alloys or other materials compatible with your environmental or process conditions
During the pre-FEED, FEED, and EPC stages, Swagelok engineers are available to collaborate with you on detailed drawings and specifications. Very often, we can recommend choices that will simplify installation and maintenance.
In the design phase and throughout fabrication and construction, our technical team also considers the bigger picture – how technical decisions relate to budgets and costs, on-time and trouble-free start-up, and predictable and minimal maintenance into the future.
Swagelok – Helping you achieve your goals!
In a new construction project, you're looking for ease of construction, trouble-free start-up, and minimal maintenance after commissioning. In all these areas, Swagelok products will steer you toward your goal.
We engineer and manufacture our products with the full life of the product in view – from ease of assembly and re-assembly, to leak-tight performance, corrosion resistance, and extended cycle life. We aim to provide a reliable, safe experience for the life of the installation.
Talk to us today to find our more about documentation reviews.