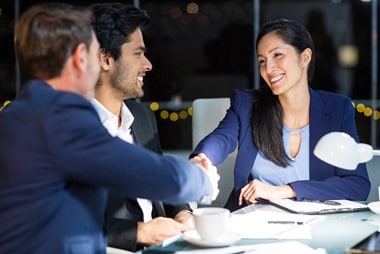 Your Dedicated Project Team
A successful project starts and ends with the team that is tasked with delivering the project, regardless of size, industry or application. Planning the project is vital to ensure all possible scenarios, challenges and resources are identified and catered for.
Swagelok create a project team when working on major projects, which usually consist of:
Projects Manager – Provides high level support around project processes and scope of works, along with linking business partners involved with the project across state or country boundaries. The Projects Manager also aids understanding of industry standards and compliances that must be met, along with connection to industry best practises through over 100 engineers at Swagelok Corporate offices in Cleveland.
Fabrication Manager – When fabrication services are employed, a representative from our Custom Solutions team is a vital member of the project delivery team. They will ensure design and compliance is met, regularly engaging with our project team to ensure timeline updates are communicated throughout. Providing testing capabilities and documentation packages for the full scope of works.
Account Manager – The Swagelok Account Manager will also aid with on the ground, day to day support. Coordinating other Swagelok resources and working with our Field Engineering team when required, on design aspects of the project to ensure that past issues are not replicated, and the solution provided is the optimal solution.
Inside Sales Representative – Our inside sales team help coordinate quotes between various sub-contracting companies which aids adherence to any specification that is developed. We often see that specifications are not fully understood, leading to incorrect product selection, non-compliant materials or seals, corrosion and other issues which add costs and increase project time.
Field Engineering – The Swagelok Field Engineering team will provide support to our project team with design and system/product specification review. They will assist account managers with technical support and site reviews whilst ensuring your project technical imperatives are communicated throughout the whole support team.
Training Team – Our experienced training team will coordinate and deliver globally consistent and industry recognised competency-based training modules as required by the project. Ensuring your installations are completed safely with a thorough understanding of best practice installation and manufactures recommendations.
Swagelok's project team work closely with your team to ensure the optimal solution is provided at the lowest overall cost. This leads to the project being delivered on-time, in-full and on specification, significantly reducing future costs associated with re-work.
DOWNLOAD Your Project Support Guide