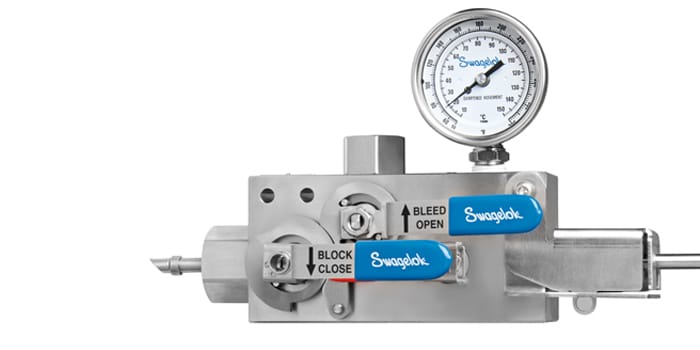 Sample Probe Module (SPM)
Sample Probe Modules measure the concentration of key components in gas and liquid streams to maintain precise process control. Using sample probes in conjunction with sample probe valves can improve safety as well as sample purity and timeliness. Probe interlocks protect equipment. Valve Interlocks improve safety of operation.
The Swagelok SPM provides a pre-engineered solution for use in online process analysers. The SPM consists of a welded sample probe (SPW) or retractable sample probe (SPR) and a block-and bleed sample probe valve (SPV).
To purchase this product, contact your local nearest Swagelok location or view our comprehesive CATALOGUE
"Safe Product Selection: The complete catalog contents must be reviewed to ensure that the system designer and user make a safe product selection. When selecting products, the total system design must be considered to ensure safe, trouble-free performance. Function, material compatibility, adequate ratings, proper installation, operation, and maintenance are the responsibilities of the system designer and user.

Caution: Do not mix or interchange product components with those of other manufacturers."