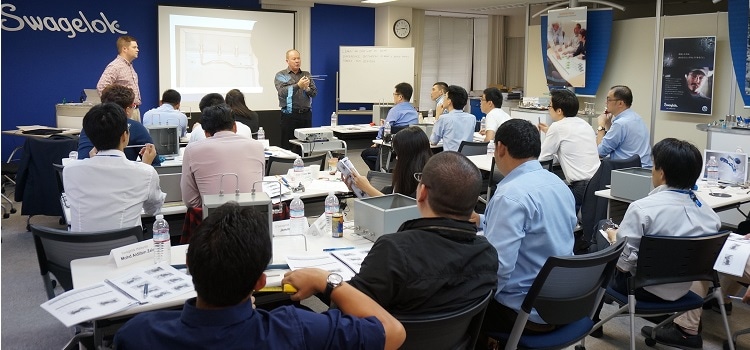 Swagelok Industry Focused Training
(Lunch & Learn)
Swagelok Eastern Australia and New Zealand's Industry Focused Training / Lunch and Learn Program consists of information sessions of 30-45 minutes in length that provide attendees with valuable industry knowledge and training.
This training provides you with relevant, up to date, industry training in line with Swageloks values of customer focus and continuous improvement.
With many years of experience working across a broad range of industries, Swagelok can tailor our Lunch & Learn courses to meet your specific training needs.