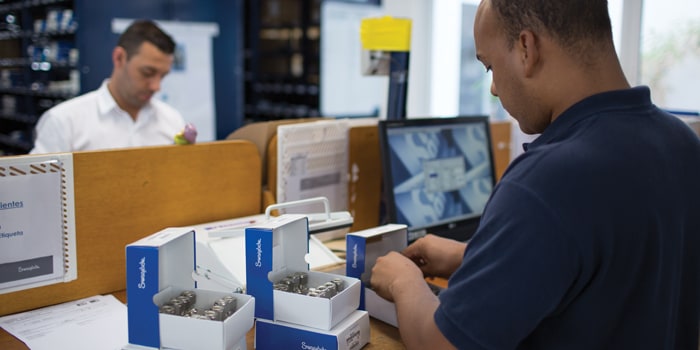 eBusiness/ B2B /Purchasing - You Have Choices
Managing transaction costs is critical. You can count on Swagelok for the resources and EDI experience in eProcurement and transaction systems to make it easy for you.
With a network of over 200 local service and service centers in 70 countries on six continents plus the ability to work with virtually any system you employ, Swagelok is only a click away.
DOWNLOAD: Swagelok eStore Quick Reference Guide
Add in a broad range of flexible, seamless, and convenient EDI transaction options and you can be sure of a solution to help you manage your procurement operations effectively.
Research, specify, and purchase Swagelok products online via marketplace channels such as Ariba®, Hubwoo and Unimarket
We support punch out and round trip programs
Our online purchasing system integrates with any enterprise resource planning (ERP) system – SAP®, Oracle®, and others
We support several EDI (X12, EDIFact) and XML, xCBL standards
Need an automated vending equipment solution? We can help.
Technical support that ensures secure and accurate transactions
Transactions are simple — in many electronic formats. Electronic payments are made in cooperation with all of the major credit cards.
All purchases are delivered through your local authorised sales and service centers. You can also take advantage of our product consignment, summary billing, and order expediting services. If you need a tailored solution or more information, please contact us.