The class is designed for anyone who works with tubing, including but not limited to, the fabricators, contractors and technicians who assemble the systems. Engineers and draftsmen who design tubing systems have profited from a better understanding of the capabilities and limitations of bent tubing systems.
This seminar can be also used effectively to educate inexperienced associates, or to update the experienced, and should be considered before a scheduled shut down; at a safety meeting; or in conjunction with your preventive maintenance program.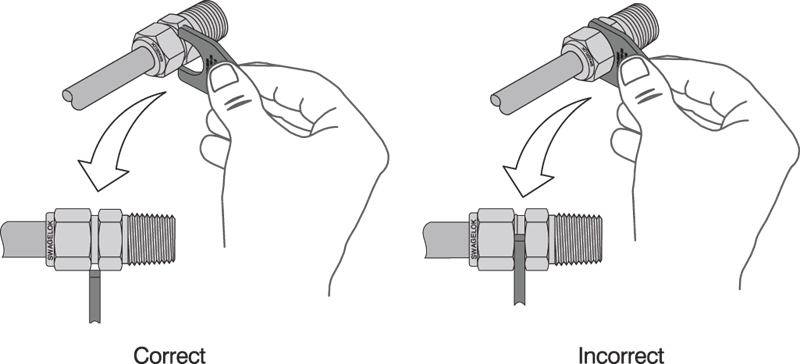 LEARNING OUTCOMES:
List common errors leading to tube fitting leakage
Identify correct tube system design practices
Install Tube Fittings correctly
Identify mixed material fittings
Identify variables associated with proper tube selection
Identify tube bending defects
Validate correct pipe thread usage and assembly
ASSESSMENT

Participants are given a comprehensive theoretical and practical examination at the completion of the training in order to prove their level of competency. All graduates will receive a certificate of completion and a complimentary wallet sized training card. The card may be used as an identifier to ensure safe on site practices and procedures are followed by those who have gained competency in the area. Both documents certify the completion of training in tube bending procedures.


REVIEW
All participants will be required to fill out an attendance and assessment form. This provides valuable feedback to our trainers who can then further tailor the course to meet the changing needs of your staff when re-training in the future.
Our training programs have been developed in conjunction with many industry types over many years and are recognised globally as the industry standard for training in small bore fluid system installation.