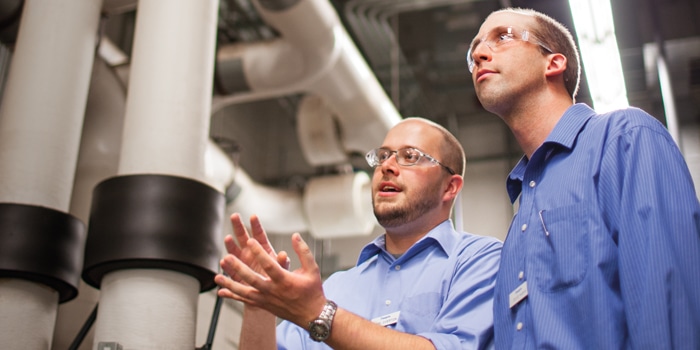 Field Engineering: Performing Under Pressure
Dealing with persistent fluid system problems?
Seeking guidance on selecting the right products or services for a particular application?
Facing constraints on internal resources?
Seeking assistance with training on installation or service of fluid system components or system troubleshooting?
Usually, you can find the Swagelok product or service you need directly from our website or with the help of your local sales and service centre. But, for situations involving more complex systems, Swagelok Field Engineering stands ready to support you to develop the best solution and help relieve the pressure on you.
Swagelok Field Engineering can support you in fluid system design and component selection. Our field engineers are experienced and know your systems. They are intimately familiar with fluid system applications and global best practices in the most demanding commercial industries including Oil and Gas, Chemical Processing, Refining, Hydrogen and Power and can also assist with system evaluation and advisory services for fluid leakage, steam, grab sampling and analyser systems.
Explore System Evaluation Services
And they match this application expertise with a broad knowledge of the products and solutions Swagelok offers that will help your facilities operate at peak performance. Swagelok field engineers can also help with installation, safety training plans, life-cycle cost analysis and suggesting system improvements.
The result for you, a more educated and supported team, a more streamlined plant that is efficient and safe and a strong relationship with a business partner that is continuously innovating to meet your needs.