Evaluation and Advisory Services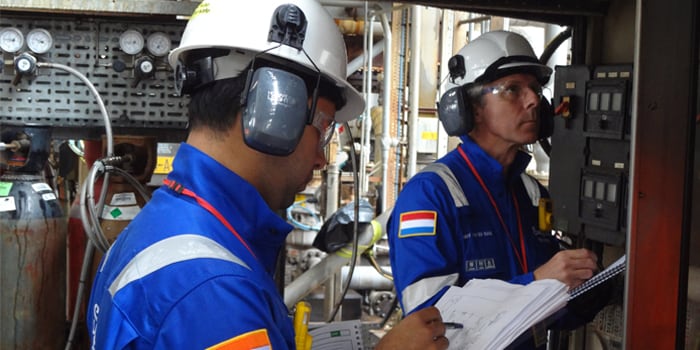 Evaluation and Advisory Services
Swagelok Evaluation and Advisory services provide customers in a wide range of industries including Oil & Gas, Chem & Refining and Power, the opportunity to enhance and improve their systems, eliminating risk, leakage and increasing safety.
Understand where you are losing efficiency, learn how to solve lost energy through leakage and implement improvements to your processes, helping your bottom line.
Understand the cost of leakage
Education is key to ensure your staff have the skills to keep your plant running and Swagelok are listening, creating tailored courses around the areas you need the most help.
Our experienced experts will visit your facility and evaluate your systems and advise on enhancements that will improve your operations. They'll deliver a detailed report and recommend solutions tailored to your toughest fluid system applications and challenges.
Reliability engineers find this service very beneficial, as they strive to optimise their systems, increasing efficiency and reducing downtime, while making systems safer for all operators.
To learn more or sign up, talk to your local authorised Swagelok representative or complete a Service Information Form.
Improve efficiency, increase reliability, and reduce energy consumption and emissions in everyday plant operations by addressing and eliminating gas leaks throughout your facility. We'll help you identify leaks and quantify leak rates so you can prioritise the most critical issues to address based on safety, cost and productivity.
Swagelok Energy Advisors, Inc. (SEA), wholly owned by Swagelok Company, helps clients around the world strengthen performance and efficiency by providing high-impact consulting and training services for steam & condensate systems.
Eliminate costly issues that cause unplanned downtime or low product yield. Our field engineers will identify ways to enhance your hose selection, installation, inspection and maintenance procedures to improve hose life and performance. They'll help you develop preventive maintenance schedules and identify components to keep in inventory, including standardised end connections and couplings that will help improve your productivity.
Improve your sampling system reliability with our expert, in-depth analysis of your sampling systems, from process tap to analyser. We'll help you obtain more representative samples, reduce time delay and improve compatibility with your analyser. You'll increase productivity, reduce operating expenses and maintenance costs, and identify unseen opportunities for overall system improvement.
Get help where you need it most. Improve your grab sample systems with safer, more accurate, and compliant samples. Swagelok's team of trained advisors can identify issues affecting sample quality and opportunities for enhancing system performance.
YES, Swagelok can assist you in solving your fluid system issues like leakage evaluation, by visiting your site and providing a scope of services that we can provide to your company and employees.
START SAVING HERE by contacting your local Swagelok Field Engineering professional .